The company selling video games in physical stores can not find who takes charge of the company which causes panic among investors
GameStop informed through a press release published on its website that it was really difficult to find one or several buyers for the company. The desire of the directors of the American company of sale of video games in physical format has been to sell both the debt they had contracted in recent years and to transfer the assets they still own, especially in the United States.
After a series of rumors that placed a possible purchase in mid-February of GameStop by various buyers like GameInformer magazine itself, the company confirms with the statement posted on its website that it ceases in the attempt to close the sale.
GameStop, which closed 58 stores in Spain and transferred another 48 to the chain store GAME 5 years ago, is seeing what could be the last moments in the market. Its shareholders have begun to distrust the movements of the company and its shares fall in a single day by 27% in the NYSE index.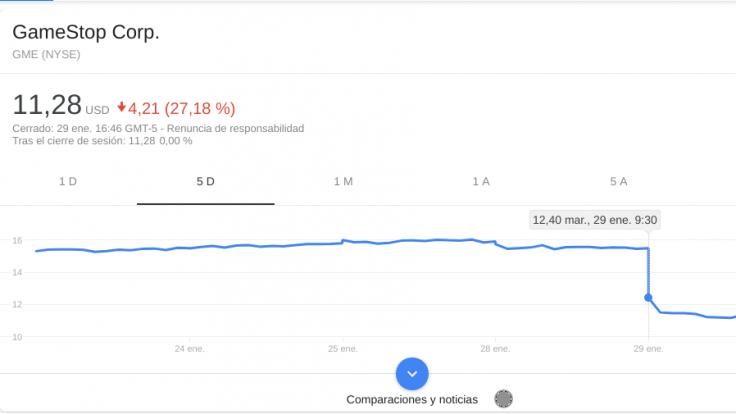 The future of the commerce of video games in physical format is in question, above all with the hegemony that the platforms of digital sale of games are having, above all for some years in PC (Steam) and for some time in consoles (Playstation Network and Xbox Live)
In addition, the emergence of videogame streaming services, which allow consumers to enjoy the titles through a subscription, increases the risk that game retailers have in physical format. Platforms such as Playstation Now, which will arrive in Spain very soon, and some already settled as nVidia GeForce Now, make the survival of this type of businesses difficult.
The set of consumers of video games that still look for the product in physical format is getting smaller. The promotions realized with special editions in multitude of titles of new launching are only acquired by a few. In contrast, the number of sales of the digital format increases day by day, being the result of disputes between companies such as Steam's recent complaint about the exclusive marketing of Metro: Exodus through the Epic Games online store.